The Yankees are in a dog-fight right now for a spot in the playoffs. The Baltimore Orioles are hot on their tail and the Yankees have been in a slide since being 10 games up on the division. Their record, as of this writing, is 25-29 since July 18. To be fair, they have missed their biggest contributors for a significant amount of time. CC Sabathia missed 12 games with his second stint on the DL this season. Andy Pettitte was out for the entire second half of the season, but is scheduled to come back on September 18. Alex Rodriguez was out for 35 games. Ivan Nova went on the 15-day DL, although it seems he was playing hurt prior to that. Mark Teixeira has an injured calf, has missed 15 games prior to the latest injury, and figures to be out until the last week of the regular season.
Therefore, their poor record is not completely surprising. The Orioles, on the other hand, have been 34-20. They have a legitimate shot at taking the division and potentially knocking the Yankees out of the playoff picture entirely. However, let us assume that the Yankees do well enough to win the A.L. East. What then? Who makes the roster? How many pitchers is Joe Girardi going to carry? Does this team have what it takes to compete against a playoff team, hungry for a championship? Will we embarrass ourselves with a quick exit in the first round? Here are some thoughts on the key factors that will determine the outcome of October baseball.
CC Sabathia
- It's been a while since CC looked, well, like CC. If the Yankees are going to go far in the postseason, CC needs to figure it out before October. Even then, he may not be the best candidate for Game 1 starter. The velocity on his fastball has noticeably dropped, as has been well documented, and his slider does not have the same bite. His ERA in September is over 5.00. Since July 18, he has only had two dominating starts - August 3 against Seattle and August 24 against Cleveland. Both are last-place teams. I'm just saying.
Andy Pettitte -
Andy has not pitched since June 27. He will start his first game since then on September 18. By my schedule, he will have four starts to tune up. He will face Toronto, Oakland, Toronto again, and finally Boston. There is much hope that Andy will be back to his A-game immediately. There's a lot riding on it. Most pitchers do not hit the ground running after being on the 60-day DL. Add to that the fact that he is 40 years old, and you have to admit that there is a good amount of risk here. Pettitte's return gives the Yankees some powerful options. It allows the Yankees to play Pettitte and Hiroki Kuroda as the #1 and #2 starters, putting Sabathia in the #3 role. I know that's not a comfortable thought, but we have to be realistic. We will get our first look on Tuesday, hoping for the best.
Alex Rodriguez
- Alex has been on fire since his return from the DL. He has gotten a base hit in every game but one, and he has shown some good power. There is no doubt that his absence had an impact on the rest of the lineup, with the hitting disappearing while he healed. This offense does not go anywhere without him. So, knowing he can be injury-prone, keeping him healthy and hitting is critical.
Mark Teixeira
- Tex is another key contributor to the team. When both he and A-Rod were out, you would have thought the team took the summer off. He is supposed to be out 10-14 days, but there is no guaranteed return date. The worry here is that he will not be back in time to build up to full strength. Although he is supposed to be ready by the first round, we really will not know what we are getting when he is back in the lineup. Remember when he came back against the Orioles on September 8, he clearly could not run well and had to go one base at a time. His recovery and availability will be very important to the team.
Ivan Nova
- Nova came out on his return against the Rays and pitched brilliantly. Maybe I am a little biased, because I have loved this guy ever since he came up, but he gives the Yankees an edge that is hard to find. In last year's postseason, until his injury, he was the one starter that looked strong and reliable. With the question marks around whether or not Pettitte will be ready, Nova is the next best option.
The Rest of the Starters
- Phil Hughes has looked very impressive in the last month. He also has good starts this season against Chicago and Baltimore, not so good against Detroit and Texas. He may be a mix-and-match kind of guy. Freddy Garcia is pretty much out of it, and I expect that he will probably be left off the roster, even as a reliever.



The Bullpen

- The closer is pretty much locked up, as Soriano has been impressive. He is in the third in the majors for saves this season, not having had the closer role until the middle of May. David Robertson looks strong most of the time, but there is always an appearance where he looks very hittable. Joba Chamberlain could be a powerful weapon if he is really back and healthy. David Phelps is another strong pitcher who can be part of the bridge from the starter to the closer. The rest is a crapshoot. Boone Logan looks overworked, but has had some shining moments. Cody Eppley, Derek Lowe, Clay Rapada, Cory Wade, and the rest of them all give me agita. They have an occasional shining moment, but you never know what you're going to get. This may force Girardi to carry 11 pitchers, if not for anything else, to manage the fact that you never know what you are going to get from any one these guys.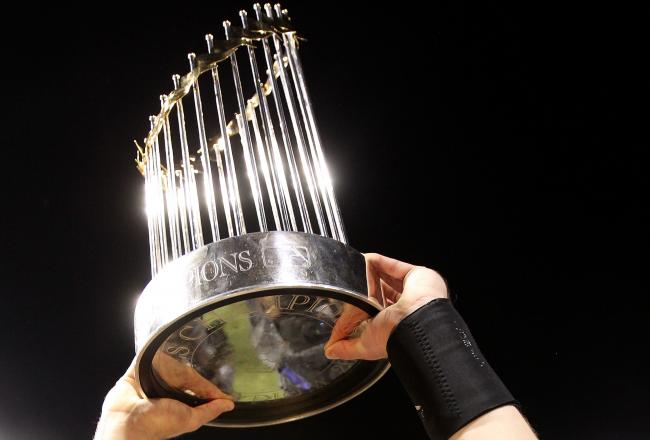 In all, the Yankees have some serious talent on their roster. They certainly can win it all, if they can pull it all together. The problem is that we are talking about a lot of ifs. If the starters can pitch well, and if the relief pitchers have good days, and if the hitting can come together and start scoring runners in scoring position with a probability greater than 25%, then we'll have an exciting October. If not, we'll live with the misery knowing that we had the horses to take us all the way, but that we just couldn't get everything on track.